Online Course: Spiritual Warrior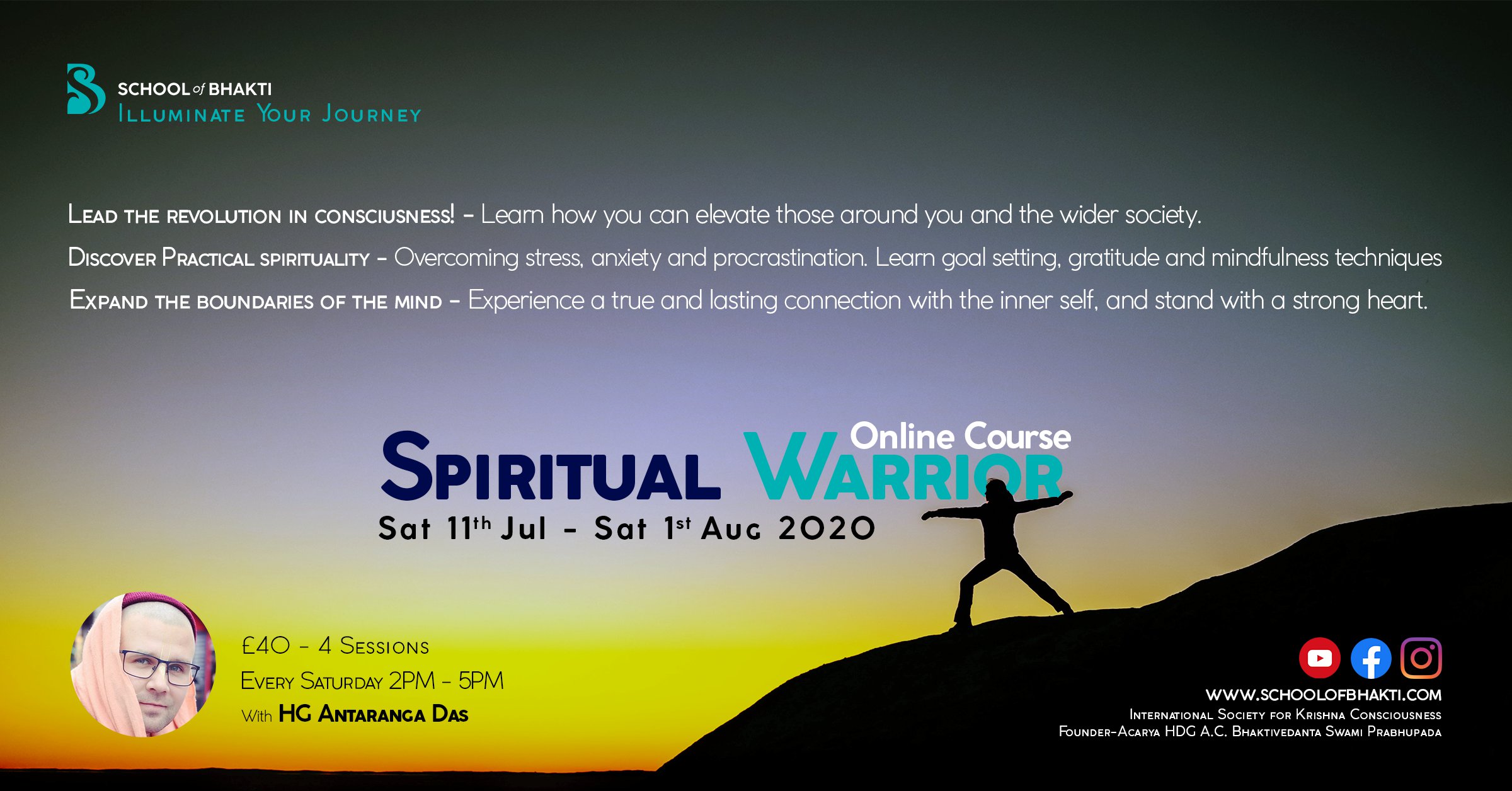 The Course
The Spiritual Warrior course equips you with divine wisdom and practices to battle debilitating conditions such as depression, anxiety, and hopelessness. Short-term goals, gratitude, enthusiasm, and mindfulness help to maintain your fighting spirit, while directed imagination helps involve the rebellious mind in constructing a healthy future.
The greater your understanding of what can be attained through spirituality and purity, the more you will want to move away from ignorance and confusion and towards higher goals. As a spiritual warrior committed to producing a better planet, you can also help to elevate the consciousness of society. So, come and join this dynamic course and learn how to stand up with a strong heart!
About Antaranga Das
Antaranga Das has since his youth been strongly attracted to science and spirituality, specifically the philosophy behind it. His interest encouraged him to study Psychology in his home country Slovakia. During this academic period of his life, his connection with Srila Prabhupada's books affirmed to him the world beyond psychological science and upon graduating from his Bachelors in 2015, Antaranga decided to move into the temple community here at the Bhaktivedanta Manor, and has been a residential monk ever since. His services were centered around Book distribution and outreach preaching. The School of Bhakti has presented a platform by which he can 'share his understanding of Vedic philosophy in order to help others.' He currently runs courses within the School of Bhakti and gives classes on the Bhagavad Gita and Srimad Bhagavatam for both beginners and advanced spiritualists. Antaranga's enthusiasm for philosophy is contagious and an experience worth having.
When
11 July 2020, 14:00 through 1 August 2020, 17:00
Location
School of Bhakti - Online
United Kingdom