Online Course: Overcoming Negativity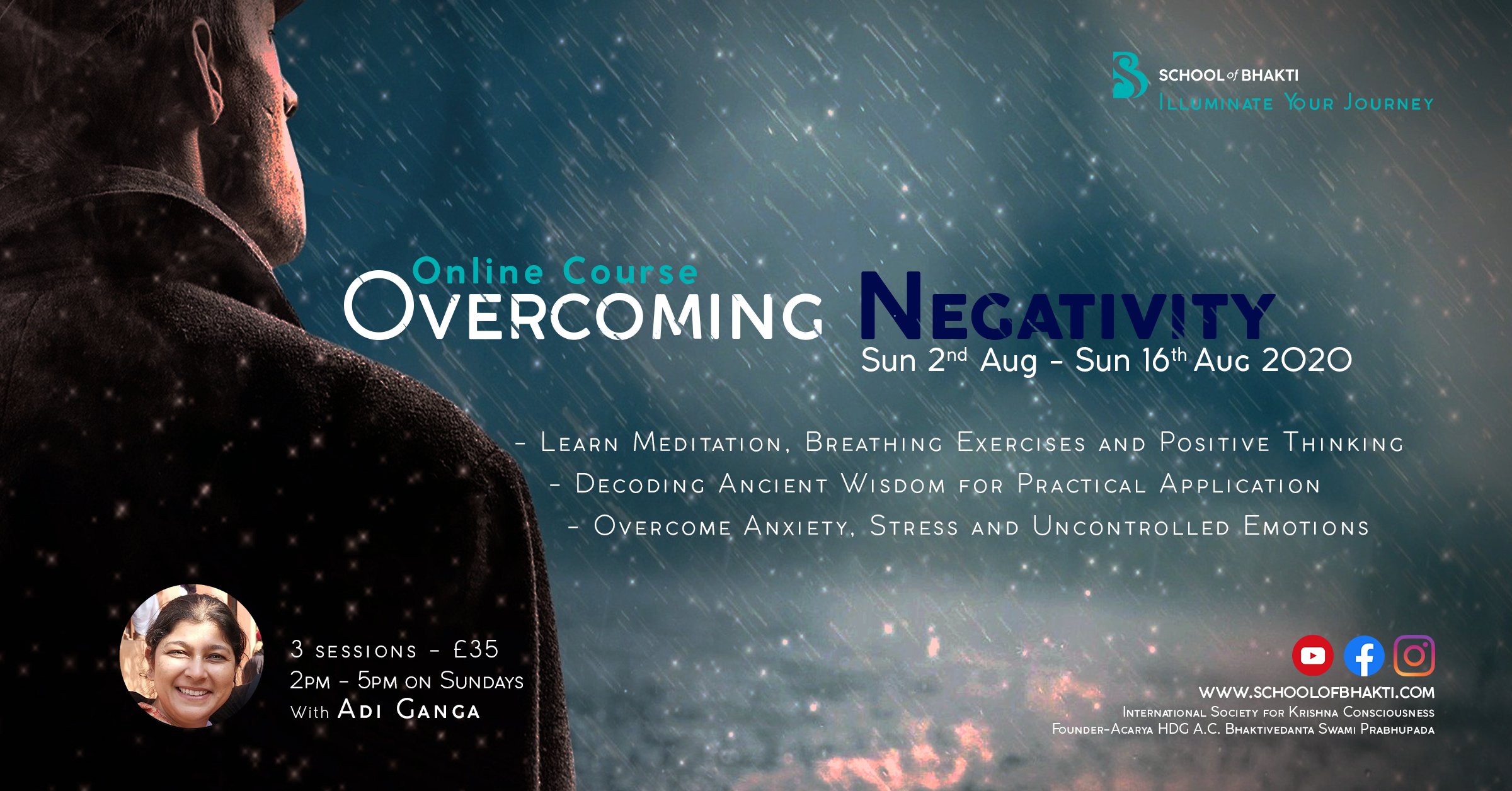 The Course
If you want to feel regular happiness and inspiration, you need to overcome the negative thoughts and emotions that occupy space within your mind. In this course, you will be introduced to wisdom, mindsets and practices that can help you to break free of such limiting emotions. There will be discussion of ancient scriptural principles and guided meditation, as well as yoga and breathing techniques. You will be able to take away these tools with you and apply them wherever and whenever you like.
About Adi Ganga
Adi Ganga fell into Krishna Consciousness by accident! She came to one or two events because of the friends she made, kept coming because the food was delicious, and got energised through the chanting of Krishna's names. As time went by, she decided to stay because the knowledge about huge topics was so empowering. She has never looked back!
Since then, Adi Ganga has attended practically every course in the SOB repertoire and now finds herself teaching them! Teaching, not only in her day job as a primary school teacher but also as a transmitter of transcendental topics, awakens something deep within her. It's a unique opportunity to convey something sublime which can stir the hearts of others.
Adi Ganga now lives as a devotee and follows the path with great enthusiasm, feeling ever grateful to be associated with such inspiring people who have guided her on the spiritual path.
When
2 August 2020, 14:00 through 16 August 2020, 17:00
Location
School of Bhakti - Online
United Kingdom