Online Course: Explore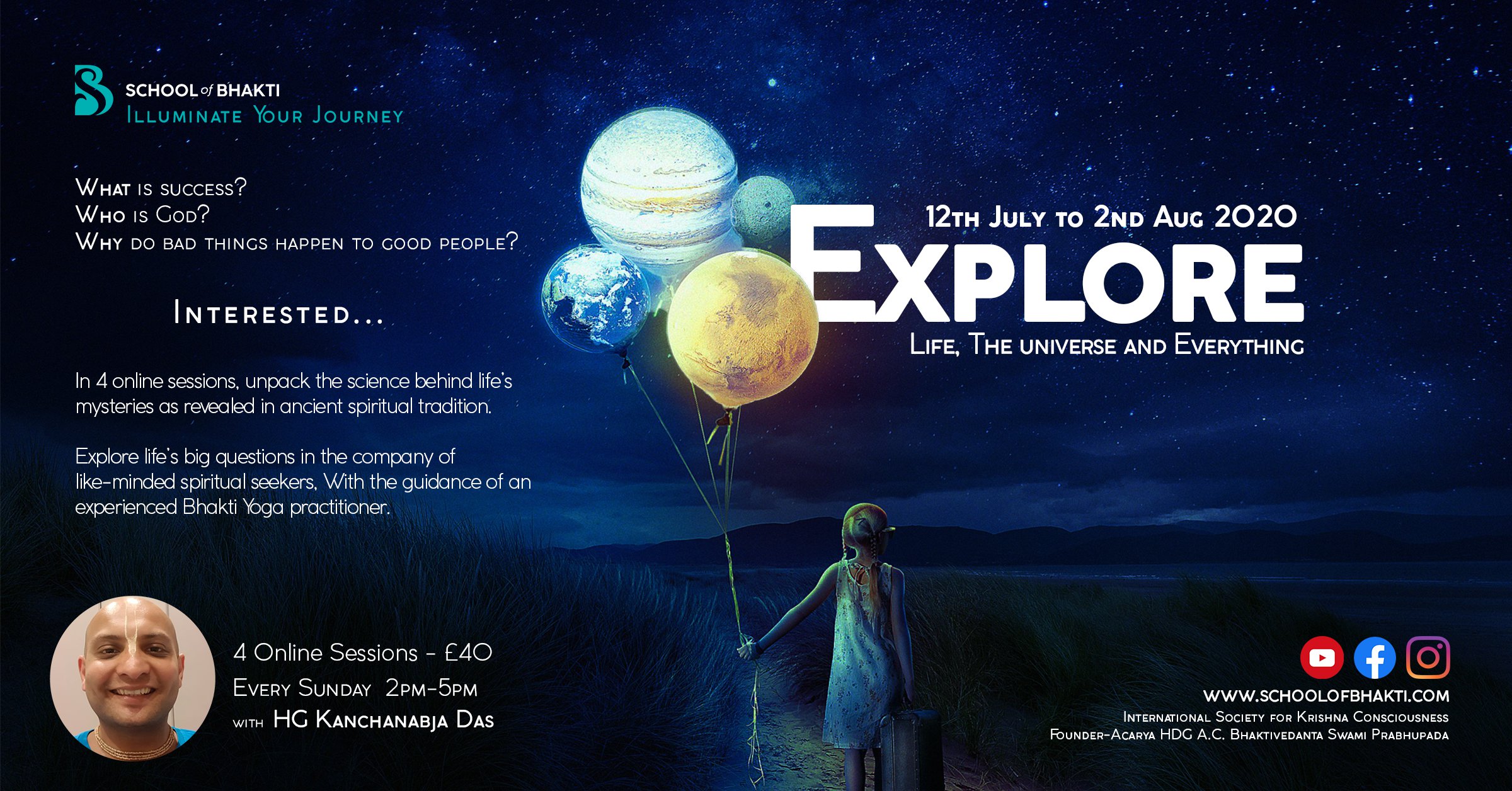 The Course
What is success? Who is God? Why do good things happen to bad people? All of us have questions about life. But in such a fast-paced world, we run out of time to eat, drink and even sleep let alone finding time to explore our deeper thoughts. In 4 packed sessions, here's your opportunity to understand the science behind life's mysteries backed by ancient spiritual tradition. Explore disseminates timeless wisdom from the ancient epic, Bhagavad-gita – regarded as the crown jewel of Indian spirituality - and applies it to the challenges of modern living.
This course will offer interactive discussions, thought-provoking exercises and a framework to build your spiritual life by cultivating habits that will truly help you rise above the everyday.
Explore:
· Practical wisdom from experienced practitioners
· The company of like-minded spiritual seekers
· A warm and devotional atmosphere
· Strong habits that foster personal and spiritual growth
About Kanchanabja Das
Kanchanabja has been teaching the Krishna Consciousness philosophy for the last 15 years at different universities and sangas. After qualifying as a Chartered Certified Accountant, he went to India on the Bhaktivedanta Manor sabbatical programme and then spent 1 year at the Manor Ashram to spiritually prepare him for the corporate world. He has been working as a Professional Tutor for the last 9 years, training graduates to succeed as Chartered Accountants.
When
19 July 2020, 14:00 through 9 August 2020, 17:00
Location
School of Bhakti - Online
United Kingdom