Course: Introduction to Pranayama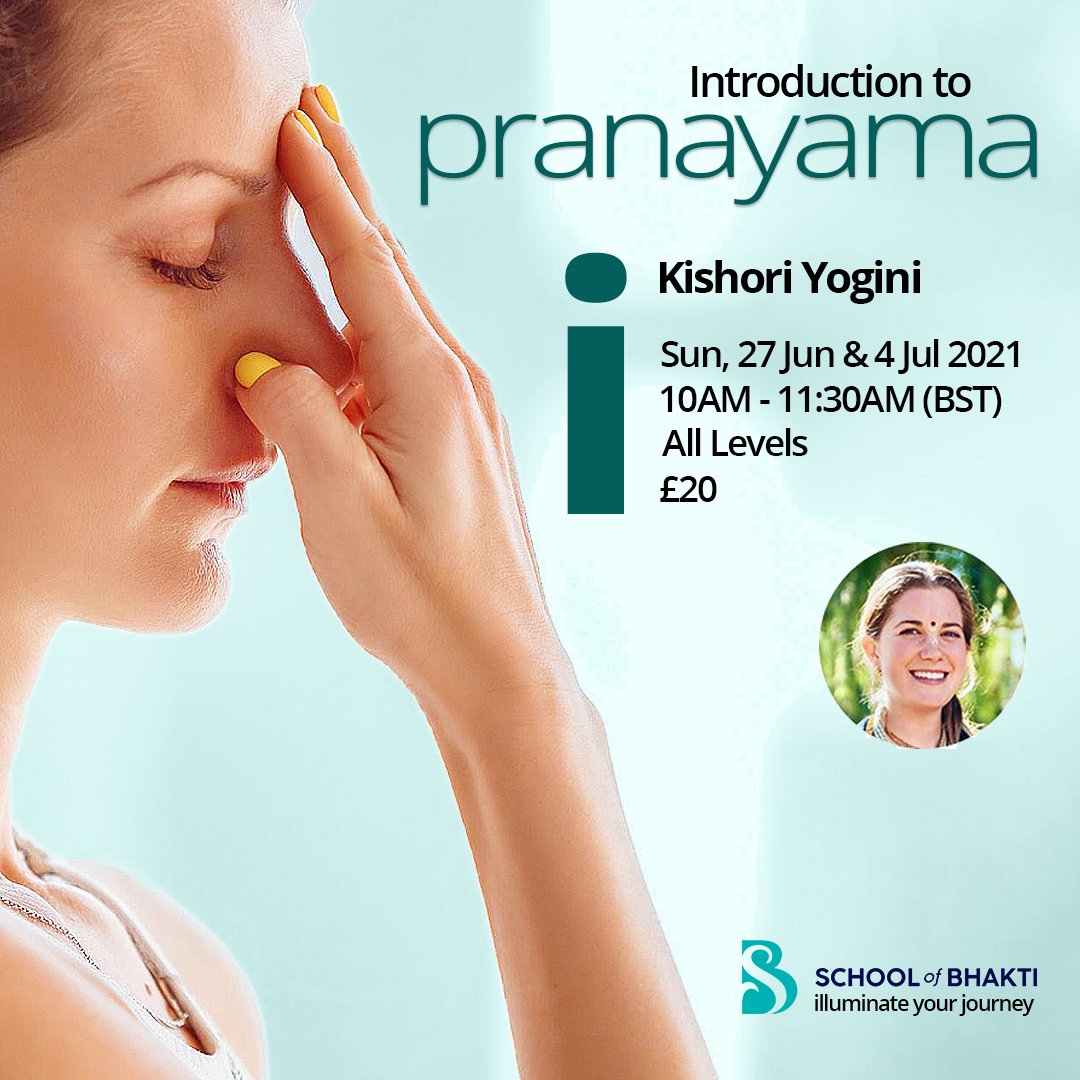 Course Description
We take over 20,000 breaths every single day, but many of us remain unaware of its untapped potential. Come and learn how to harness the power of breathing to increase your energy, declutter your mind, and elevate your consciousness.
The fourth stage in the ancient path of Ashtanga Yoga is the practice of Pranayama, or control of the breath. Prana refers to the vital life force which we know as the breath that sustains the body throughout the day. By practising extension of the breath (ayama), our vitality, clarity and overall sense of wellbeing is significantly upgraded.
Pranayama serves as an important bridge between the external, active practices of yoga, like asana, and the internal subtle practices that lead us into higher states of consciousness. Broadly, the course looks at several useful Pranayamas, how imbalanced prana can become a cause of "dis-ease" in the body and highlights the benefits of controlled breathing on your health and your practice of Bhakti.
Organised in two sessions, the course will include:
Session one
-Short Mindfulness meditation
-Origin of Pranayama
-Benefits of Pranayama
-Pranamaya Kosha as explained in the Puranas
-Pranayama demonstration and practice
Session two
- Mindfulness meditation
- Recap of breathing practices from last week and any realisations
- Pranayama and posture
- Pranayama and everyday life
About the Teacher
Kishori was brought up in the very south of England in a picturesque beach holiday destination, the Isle of Wight. After her studies, Kishori decided to venture out to the city of London where she worked within the television industry. After quickly realising the competitive city life wasn't for her, she decided to travel. Her curious adventurous side led her to travel to different parts of Europe, Thailand, Australia, and India. Since then, Kishori has found herself deeply rooted and settled into the Bhakti Yoga tradition and has a passion to share this universal way of life with others.
Kishori is a qualified hypnotherapist and is finishing off her studies in psychotherapy. Having studied the mind and worked with many different people, Kishori is passionate about using yoga as a tool to not only bring balance and strength to the body but also to nourish and calm the mind.
Kishori completed 500hr RYT teacher training, teaches Hatha yoga with a "Vinyasa flow" and you can be sure she will also weave some Bhakti yoga in there also!
"I'm committed to share with you authentic rich yoga and mindfulness practices. My classes will provide you with an opportunity to develop improved strength and flexibility, to feel calm, have clarity of mind and come away with a greater sense of harmony and balance. Join me in a space where you can breathe at ease, discover peace, and be in a community where you will find genuine support, connection and friendship."
When
27 June 2021, 10:00 through 4 July 2021, 11:30